The Painted Room Interpretive Tour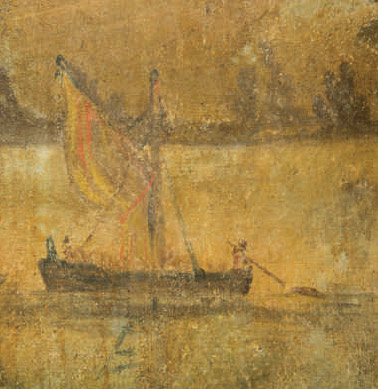 The Discovery
In the 1960s, water damage from a failed roof revealed in an upstairs room a wall covered with painted images, still visible even though harmed by the water. Since that time, it had been speculated that the other walls of the room also contained murals. A few years ago, careful investigation proved that there were indeed additional images on the other walls, beneath the layers of wallpaper.
While the artist and date are unknown, the murals may be connected with the room having been used as a meeting place for the local Masonic Lodge. A traveler staying at the Sinclair in 1848 recorded that the walls of his rooms were covered with murals. Probably by the end of the 19th century, these images were covered with wallpaper.
In the summer of 2016, a major effort by the Annapolis Heritage Society led to the expert removal of the wallpaper, revealing the stunning images for the first time in more than 125 years.