Picnic and Book Reading
August 31, 2022 @ 12:30 pm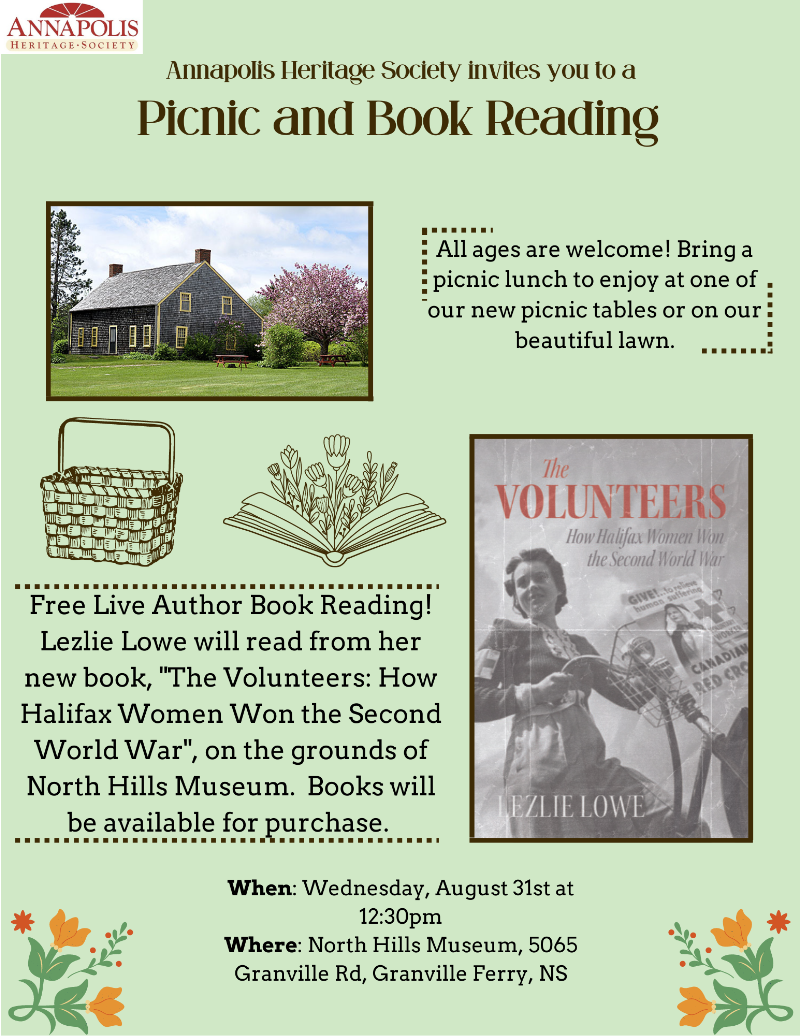 All ages are welcome! Bring a picnic lunch to enjoy at one of our new picnic tables or on our beautiful lawn.
Fee Live Author Book Reading!
Lezlie Lowe will read from her new book, "The Volunteers: How Halifax Women Won the Second World War", on the grounds of North Hills Museum. Books will be available for purchase.