North Hills Enchanted – Family Workshop Series
June 1, 2014

-

August 31, 2014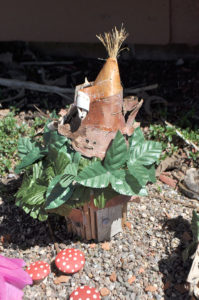 To celebrate the 250th anniversary of the construction of North Hills, an enchanting series of Family Workshops are on offer. Through the centuries, adults and children alike have been fascinated by the world of faeries, gnomes and pixies. This theme has been explored in art, literature and design. North Hills Museum, nestled in a rural woodland setting, is the perfect place to bring you closer to these magical beings… It is time to believe…
For budding artists, 5 to 12 years of age, accompanied by an adult.
Cost per child: $5.00 for each workshop; includes museum visit and all materials.
Advanced registration required: 532-2168
"Hidden Houses" Miniature house construction:
Sunday, June 22, 2014, 1 – 4 pm
Where do faeries live? Could it be in a secret place? Create your own whimsical house and conceal it around North Hills, hidden from the human eye.
"Wee Folk" Making little people workshop:
Sunday, July 20, 2014, 1 – 4 pm
Did you know that Faerie means Faye = Friend and Erie = Green? Create your very own tiny green friend or perhaps a gnome, pixie, elf or sprite and hide them in the gardens of North Hills.
"Squish a Faerie" flora and fauna printing:
Sunday, August 24, 2014, 1 – 4 pm
Did you know that you could create prints of little people using flowers, leaves and grasses? Print your own enchanted figures with the art found in nature.