Jazz Café – Ariana Nasr
August 31, 2016 @ 7:00 pm

-

9:00 pm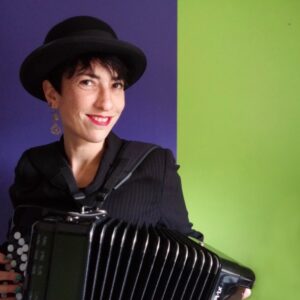 Wednesday, August 31st, 2016, will be our last Jazz Café for the season at North Hills Museum, and our feature talent will be Ariana Nasr.
Ariana Nasr loves music, and she is not afraid to show it. Whether she is singing Edith Piaf, an Italian art song or a jazz standard, she will give you everything she's got (and sometimes more). In addition to singing, she also plays accordion, saxophone and violin. She will be presenting a new solo act featuring well-known songs from around the world accompanied by her chromatic button accordion.
The concert will be from 7 to 9 pm, and as usual accompanied by the delicious desserts created by Paula Buxton of Leo's Café.
Tickets are $20 each (limited and sold in advance only) and are available at North Hills Museum. For more information or to purchase tickets call 902 532-2168, or email northhillsmuseum@gmail.com.