The Painted Room Interpretive Tour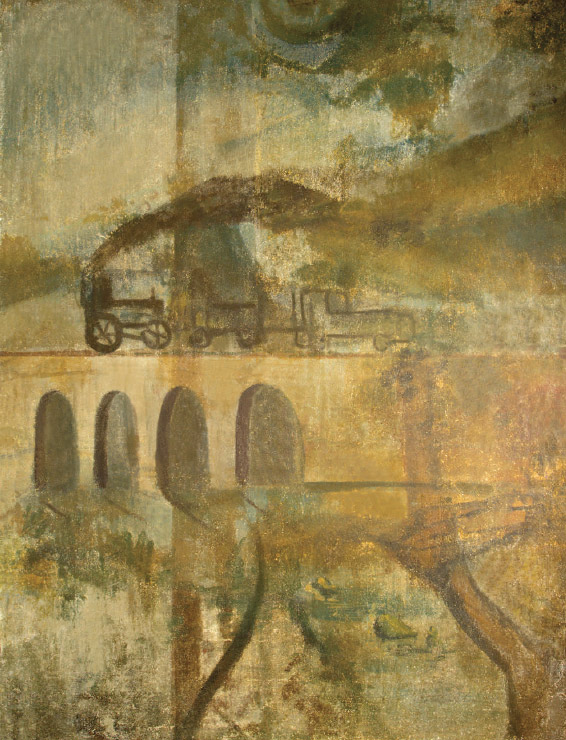 The Bridge and Steam Engine
Industrialization was of great interest to Victorians and images of the marvels of industry were considered as beautiful and captivating as the picturesque landscapes. Here, the train bridge is reminiscent of the Royal Border Bridge built between 1847 and 1850 over the River Tweed in Northumberland, England.
The engine could be the 'Rocket' that became the standard for steam engines from 1829 onwards. Both the bridge and the train were created by the early railway and civil engineer Robert Stephenson (1803 – 1859).
While our artist had a naïve approach to the subject matter, these great feats of engineering could have served as inspiration. When this image was painted, virtually no one in Annapolis Royal would have seen a real steam engine.